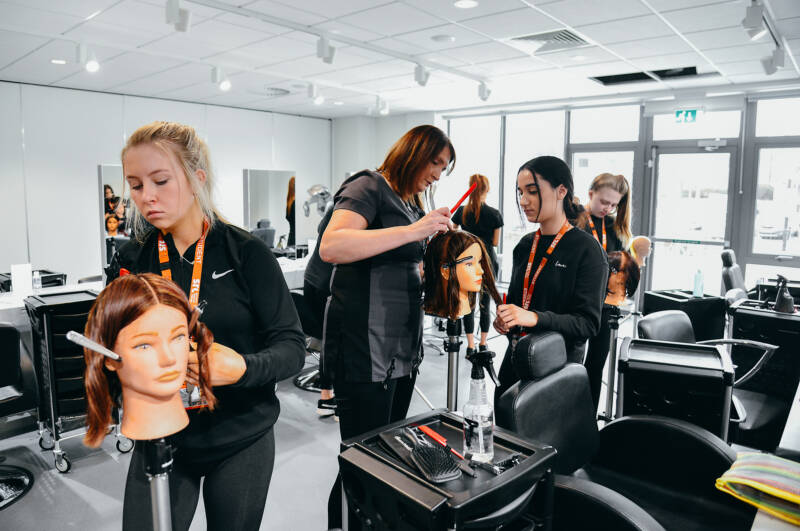 Southern Regional College offers a full range of full-time vocational and academic courses taught in a progressive and flexible way, tailored to meet students' needs.
Our courses are accessible and linked to skills gaps in the local region, meaning they are more likely to lead directly to employment. While many of our full-time courses are aimed at school leavers post 16 or post 18, full-time education is also available to those who wish to return to education.
Your choice to study full-time or part-time will depend on how intensively you want to study, what your daytime work, family or personal commitments are, and how quickly you want to complete your course. You also need to take into consideration the time commitment for attending classes and undertaking study at home. Whether you choose to study full-time or part-time you will receive the same qualification.

Southern Regional College offer a vast range of full-time study programmes for those aged 16 or over. These include Level 1, 2 and 3 Diploma's, NI Traineeships, Apprenticeships, A-Levels and a suite of higher level qualifications validated by prestigious UK universities.
Our smaller class sizes will offer you one to one support from our experienced lecturing staff and our award winning student support services offer many extracurricular activities as well as advice and support on careers, student finance, safeguarding and learning support, all aimed at supporting your health and wellbeing while studying at the College.