Higher Level Apprenticeships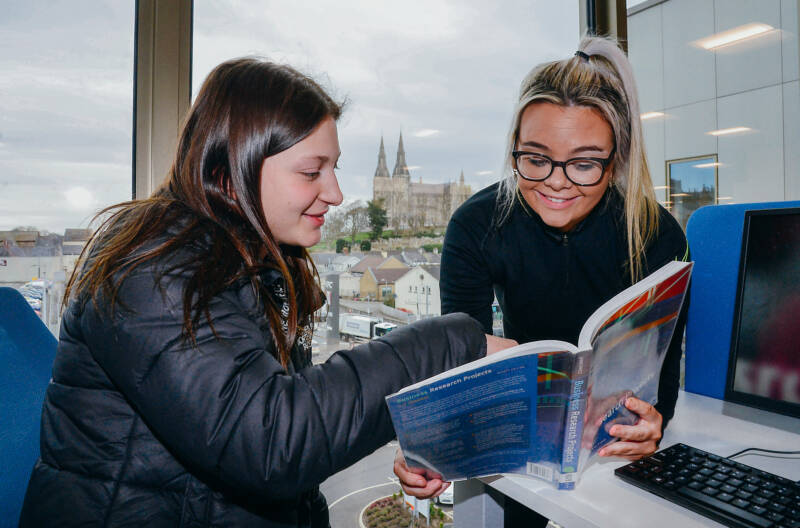 A Higher Level Apprenticeship (HLA) offers students the opportunity to gain quality training and a recognised higher level qualification while in paid employment.
HLAs are open to applicants who have gained a level 3 qualification (A-Levels/A-Level equivalent) and who are either employed or about to take up paid employment as an apprentice. Higher Level Apprenticeships are currently offered in a range of subject areas at both level 5 and level 6. The length of a Higher Level Apprenticeship will vary depending on the programme you chose, but will be a minimum of two years.

Debt-free
The Higher Level Apprenticeship programme offers an opportunity to get qualified at higher level without incurring the student debt that your university peers will accrue during their degree course – providing a real alternative to university! The programme is funded through the Department for the Economy, allowing it to be offered free of charge.

Southern Regional College offer HLAs in the following areas:
Benefits to apprentices
By taking part in a Higher Level Apprenticeship, you can gain the skills that employers need and that are relevant to the local economy, therefore improving your prospects of good earnings and sustained employment.
Other benefits include:
Earning while you learn.
Achieving professional level qualifications without paying higher education tuition fees.
Increased opportunities for career progression.
A clear pathway to achieving ambitions in the workplace.
Benefits to employers
Higher Level Apprenticeships allow employers to train staff to the level needed so they have strong technical and employability skills.
An apprenticeship can:
Fill a higher level skills gap.
Attract higher calibre staff.
Increase productivity.
Develop existing staff.
For employers seeking further information on SRC's Higher Level Apprenticeship programmes please contact:

HLA Team
E: hla@src.ac.uk
T: 028 3025 9664 / 028 3839 7778
Employers we work with
Southern Regional College has taken massive leaps in the development of Higher Level Apprenticeships within Northern Ireland based on strong links with academic partners and the local business community. We now offer sixteen pathways through the Higher Level Apprenticeship programme.